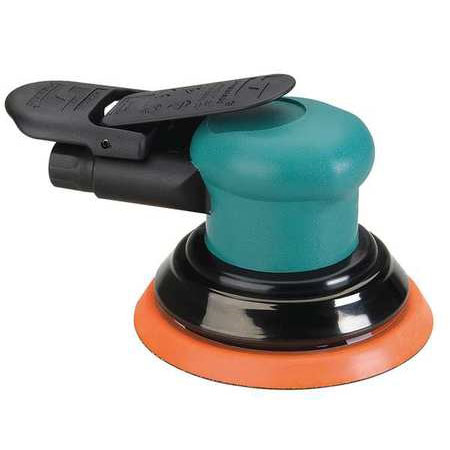 Dynorbital Spirit
DynOrbital Spirit Hand Held Sander  SRP: $242.00
Medium Duty Sander with D3 Advantages 
Compact Grip Size
Auto-Recess Throttle Lever
Additional Hand & Wrist Support
One-Hand Speed Control
Single-Piece Locking Ring
Product Description
DynOrbital Spirit Hand Held Sander®
Compact Grip Size: Compact, ergonomic design has been reduced in size by 5%.
Ideal for operators with smaller hands, and use in vertical applications.
Auto-Recess Throttle Lever: Lever recesses into housing grip when depressed, eliminating pressure-point on operator's palm. Lever is made from composite material to insulate against cold air. Lever is color-coded to identify tool orbit.
Comfort Platform: Provides additional hand and wrist support, enhancing operator comfort. Also offers protection against cold air exhaust.
One-Hand Speed Control: New Speed Control dial allows "thumb control" regulating of tool speed.
Single-Piece Locking Ring: Allows easier assembly and provides tighter seal.