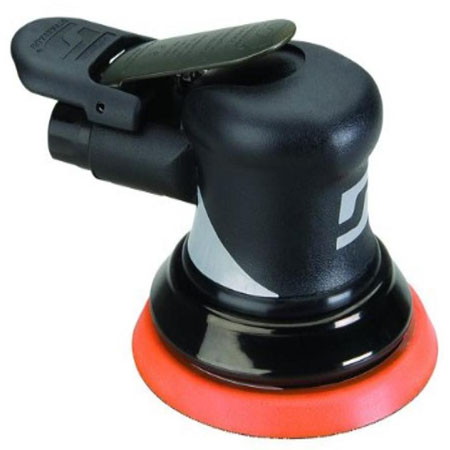 Dynorbital Supreme
DynOrbital Supreme Hand Held Sander  SRP: $267.00
The Supreme Standard for Random Orbital Quality
Low Vibration Design
One-Hand Speed Control
Refined Ergonomic Tool Grip
Additional hand and wrist support
Product Description
DynOrbital Supreme Hand Held Sander®
Refined Ergonomic Tool Grip: Allows more comfortable grip and feel, reducing operator fatigue and increasing efficiency.
Auto-Recess Throttle Lever: Lever recesses into housing grip when depressed, eliminating pressure-point on operator's palm. Lever is color-coded to identify tool orbit.
Comfort Platform: Provides additional hand and wrist support, enhancing operator comfort.
One-Hand Speed Control: New Speed Control dial allows "thumb control" regulating of tool speed.
Low-Vibration Design: Tool grip fully covers tool housing, minimizing vibration transfer to operator.